To meet today's requirements for fast delivery and infinite flexibility, many productions are already set up as flow production.  Work steps are distributed to workstations. As a result the products can be individually adapted in order to optimally meet customer requirements.
The basic prerequisite for this is to know at all times where a product is currently located. Additionally, information should be available about the next workstation and the subsequent work step. Without technical assistance, the required information can only be generated by the employee with a lot of effort. Also there is the risk that production steps are confused and time delays occur in the production process. One solution to meet the requirements with minimum effort and maximum reliability is to install an automated product recognition by using an RFID system.

Automated product recognition with an RFID system
To install an RFID system one important prerequisite has to be fulfilled. Each products, that is planned to be tracked,  needs a compatible RFID data carrier. This enables an individual connection between the order number and the product, which is then stored in a database.
During the product creation the stored connection is called up multiple times. Each times it is supplemented by further information. In this way product traceability can be ensured. The connection is initiated by an antenna of the RFID system, which recognizes the data carrier and its ID. With the resulting knowledge which product is at the workplace, the time stamp, the place of recognition and the order number are noted in the database.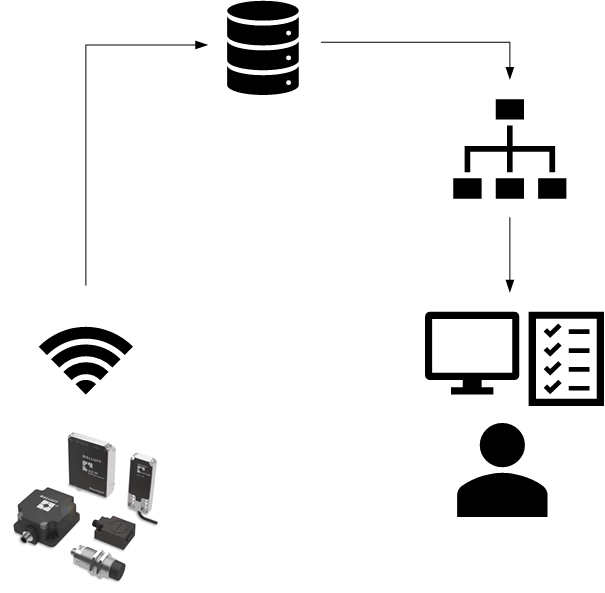 Reduction of error rate and increase of efficiency in the production
In addition to ensuring traceability, the installation of an RFID system can also significantly reduce the failure rate in the production. The connection to the database allows to move information in two ways. On one hand additional information is provided. On the other further information are created that can be processed by other systems. Possible ways to support the employees are f.ex. the visualization of corresponding production steps at the workstation or displaying the required materials. Both ideas support an efficient production.
The storage of the time stamp enables an analysis of the duration of each work step. Therefore the identification of potential to improve in the production is possible. If this analysis and the implementation of the system is done consequently, the efficiency in the production can be improved continuously.
Experiences show, that the installation of RFID systems and projects need support.  Consulting and assistance can be realized by our team of experts. Learn more about RFID technology here.