This post was published first at Automation-Insights Blog of Balluff Inc.
In times of increasing cost and time pressure there is a growing need of standardized processes. This trend has also an impact on the supply chain between producers and suppliers, where traceability became more and more important within the last few years. One possible solution for a fast implementation and launch of a traceability process is the installation of a Radio Frequency Identification (RFID) System.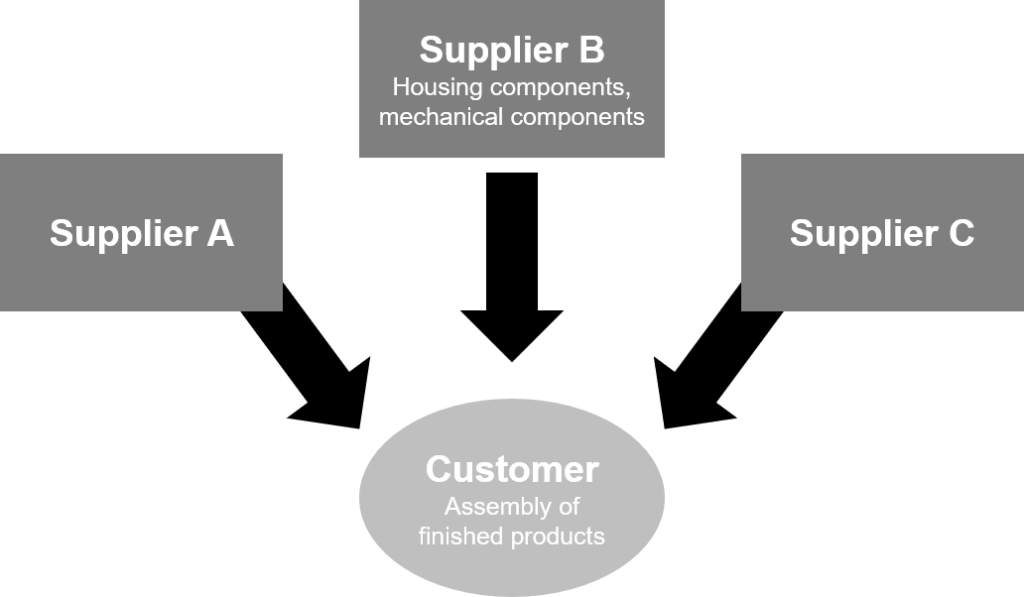 Traceability of production material with minimal hardware- and data management infrastructure
Upon delivery of the pallet with goods, a barcode scanner reads and interprets the 2D matrix code on the kanban card. The relevant data, that is needed for the further traceability process, is transferred on a number of UHF transponder of goods carriers (k-trays) on a stack at once. The number of the goods carrier (number of k-tray) is saved together with the traceability data in a database. This process takes place at one single station. After the registration the production material on the pallet can be shipped to the warehouse without damage of the protective package. Each tray has only one memory segment, that is updated with every circulation. The container database is produced "on the fly" or is extended.

Overcoming technology differences with customized solutions
Selected transponders, that fulfill the environmental requirements in combination with a customized software secure a individual and optimal solution for each company. To prepare the always batched parts of the supplier for the internal process, the label is completed by an additional data matrix code ECC 200.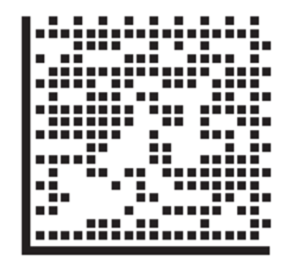 The 2D barcode includes encrypted information about the material, but also about supplier and batch number. This intermediate step helps to avoid expensive and time-consuming coordination processes and unintended dependency from customers.
Automated review of loaded pallets
On the basis of the material number the system contains a standard load for the number of trays on the pallet. As a consequence an automatic screening takes place, if all transponders on the pallet are registered. In case of a difference between the registered data and the expected data, an error message pops up. This can be solved by a manual correction or a change of the defective tag with a new one.
Simultaneous labeling of more than one RFID tag
A simultaneous labeling of more than one tray transponder can currently only be realized by a UHF long-range antenna, since the usage of a mid-range antenna has to be within the regulative restrictions that predefine the compliance of 0.5 WERP transmission power. To label two stacks with a maximum height of 500mm and tags that are mounted 400mm apart, with only one antenna, the distance between antenna and stack has to be at least 250mm. If there is only a distance of 100mm available, only one stack can be labeled at a time.
More key benefits of UHF systems are:
Problem-free integration in applications via globally used standard interfaces
Corresponds to the global standard ISO 18000-6C and EPC Gen2 Class1
Flexible use thanks to a diverse range of possibilities for combining data carriers and antennas
Ranges up to 6 m and more
Bunching capability enables simultaneous detection of many data carriers (tags)
Suitable for attachment to classical control systems via bus interfaces and higher level IT systems
Complete tailored system solutions realizable
A variety of accessories for an easy integration available in different applications
Experiences have shown, that RFID projects need a lot of support. Consultation and assistance from true experts can be provided by our team. Learn more about RFID technology here.