SAMS components offer the possibility to connect internal digital or analog signals directly to the physical pins 2 and 4 of the connector.
This is helpful, for example, if the cycle time of the entire topology consisting of IO-Link cycle, network cycle and PLC cycle is too time-critical for certain signals and the signals need to be transferred faster for a smooth process. The availability of certain, time-critical signals directly on an output pin enables the transfer of the signals on the fastest possible path directly from the component to the target device, e.g., the input card of a PLC or directly connected hardware.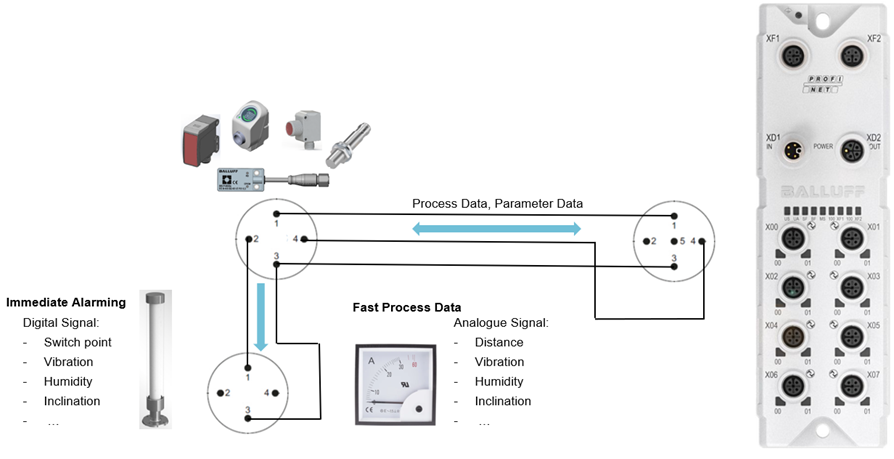 Critical signals such as alarms generated due to condition monitoring situations (vibration, tilt, signal quality, …) may also have to be transmitted time-critically and must not depend on the overall cycle of the application. Here, too, direct transmission via one of the physical pins is an option.
Being able to use internal information directly via the physical pins even makes it possible to use the additional condition monitoring data outside any IO-Link, network, or PLC topology. For example, each SMAS device can be configured so that the primary switching, or measurement information is transmitted via pin 4 and additional, internal condition monitoring information is available via pin 2. If it should be possible to react to different additional information, these can be linked together via the internal logic blocks before they are available on pin 2.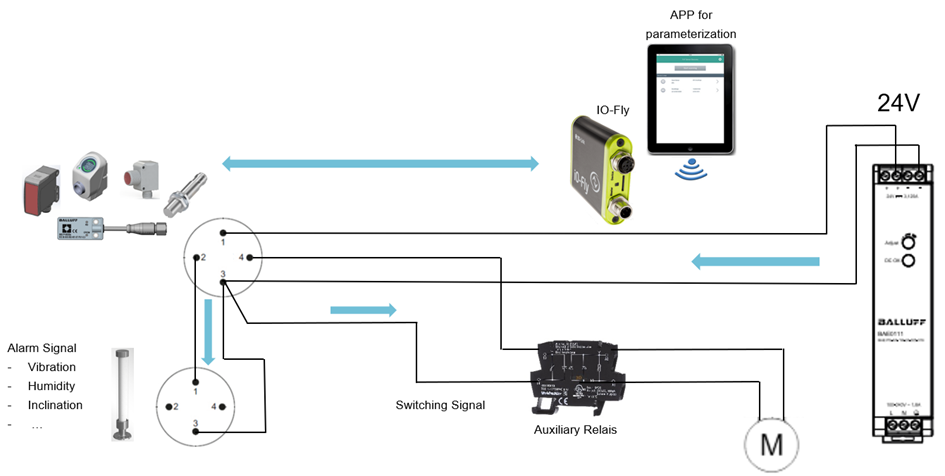 Execution:
The respective function of the different pins can be set via the parameter area of each SAMS component. In addition to the general setting whether input or output functionality is required, the function analog or digital as well as the respective type PNP, NPN or Push Pull can be set.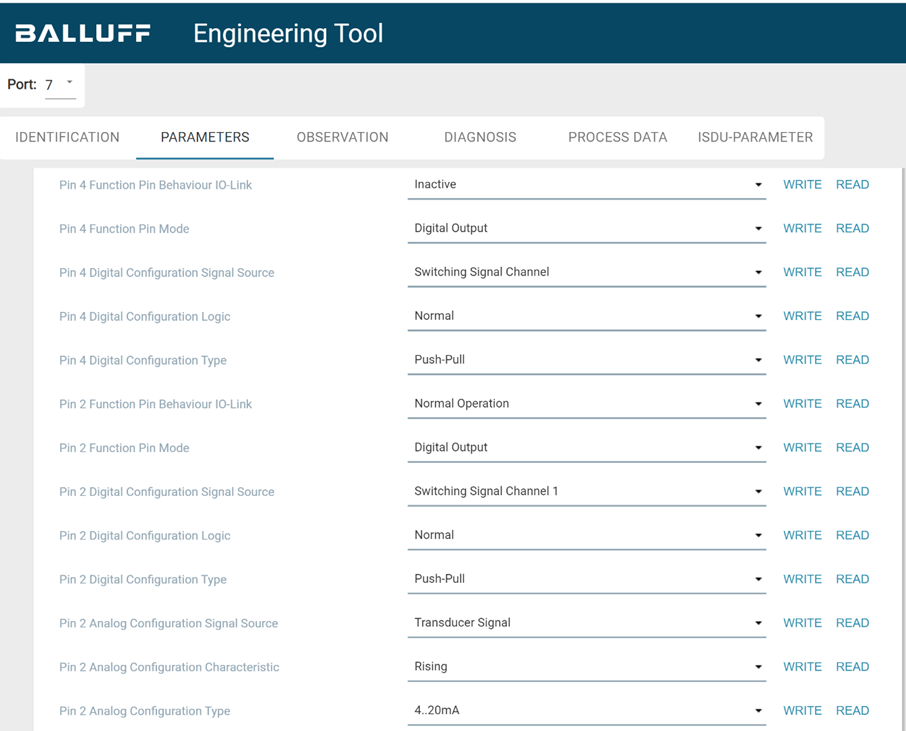 Almost all internally available signals, such as the switching and measuring signals, but also alarms such as vibration, tilt or signal quality can be transmitted directly to the physical pins.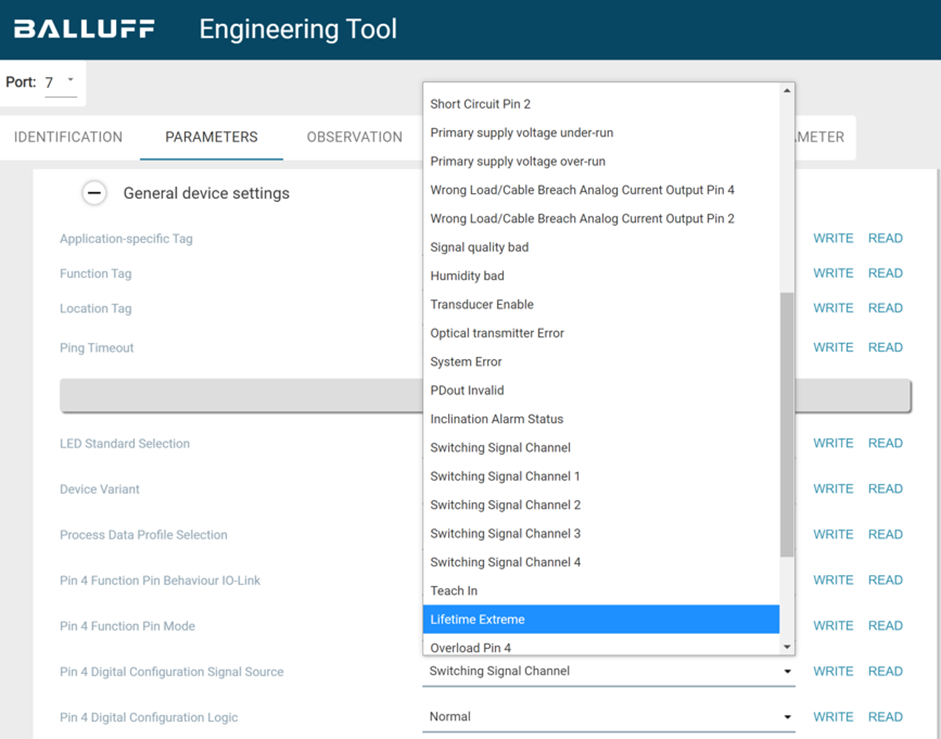 Discover more smart sensor features of our Smart Automation and Monitoring System in this Blogpost