Imaging methods are increasingly used in life science applications. Continuous improvements in image processing and the growth of life sciences are drivers for innovations. Companies of this sector often complement each other with their particular strengths.
Being specialized in either hardware, software or interfacing these firms form together in an open ecosystem the foundation for holistic solutions, which are designed in authority of life science companies. The trigger point for many of these solutions are camera modules out of a range of catalogue products for common industry applications.
Depending on the intended use, standardized camera modules are selected according to their specific strengths.
Ophtalmology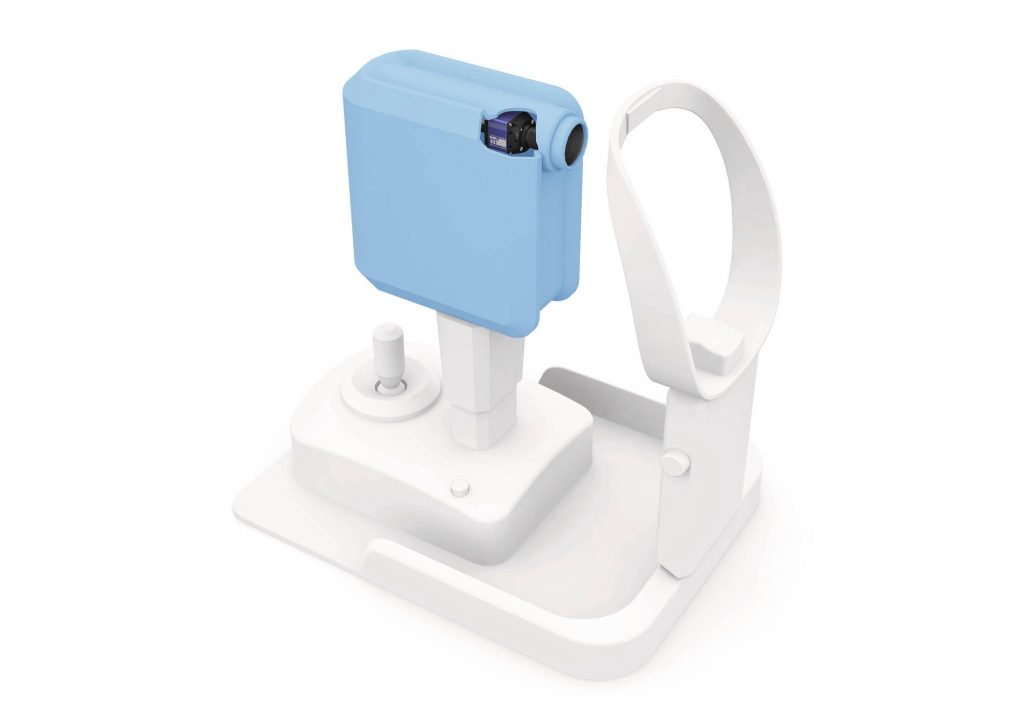 Retina examinations are carried out under limited lighting conditions in order to ensure that the pupil remains as wide open as possible. Camera modules for these applications have a high sensitivity at even low object illumation.In addition, high resolution is required to perform the eye examination with high precision and to detect anomalies in an early stage.
Dermatology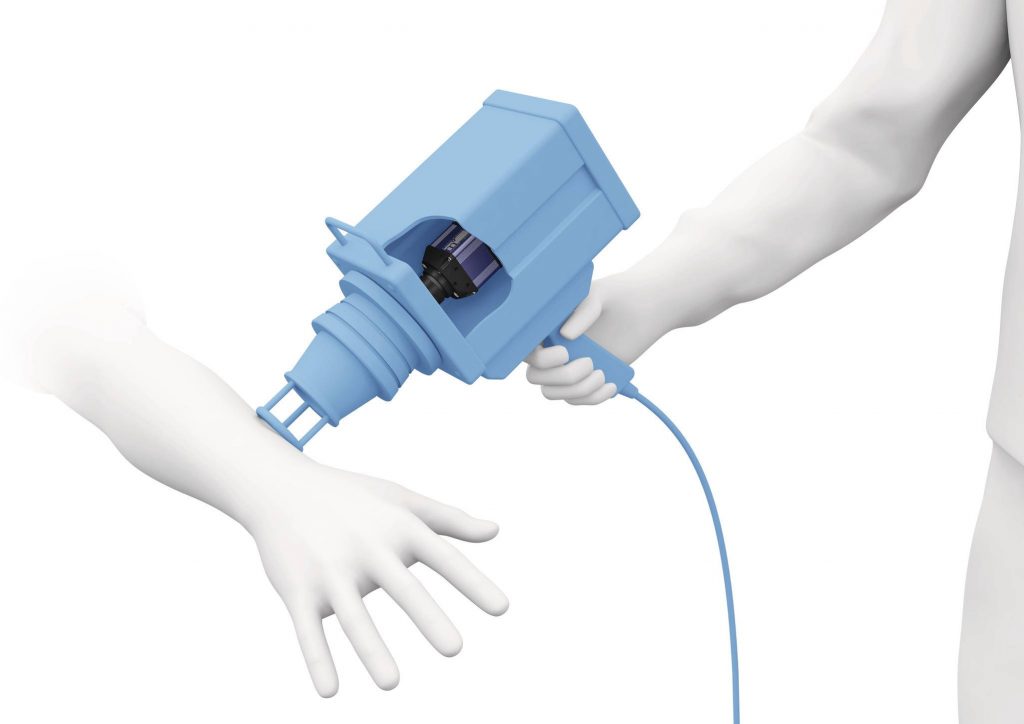 Imaging methods are increasingly used in examinations of the skin. The checked area is to be imaged precisely, furthermore with an authentic color. The lighting conditions also play a major role. With the usage of camera and lighting modules, skin changes can be detected, documented and diagnozed over longer time periods.
Sample analysis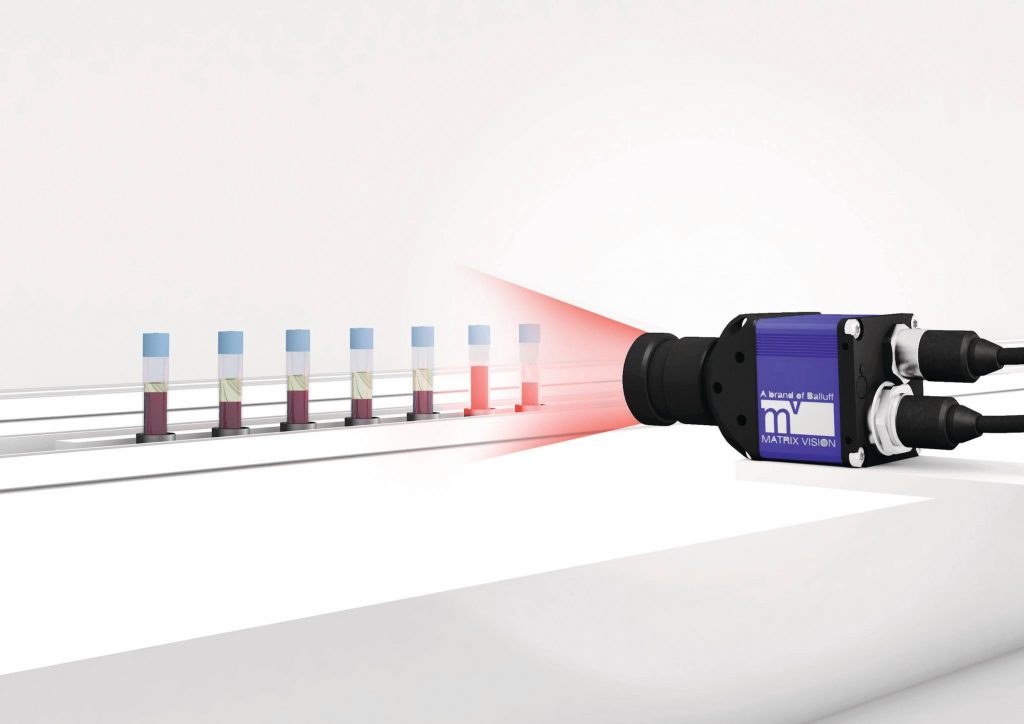 The economic analysis of samples with high throughput is realized by automation and using modern camera solutions, e.g. the result of centrifugation processes are studied whereby the recognition of color differences plays a role in distinguishing the blood components.
Dentistry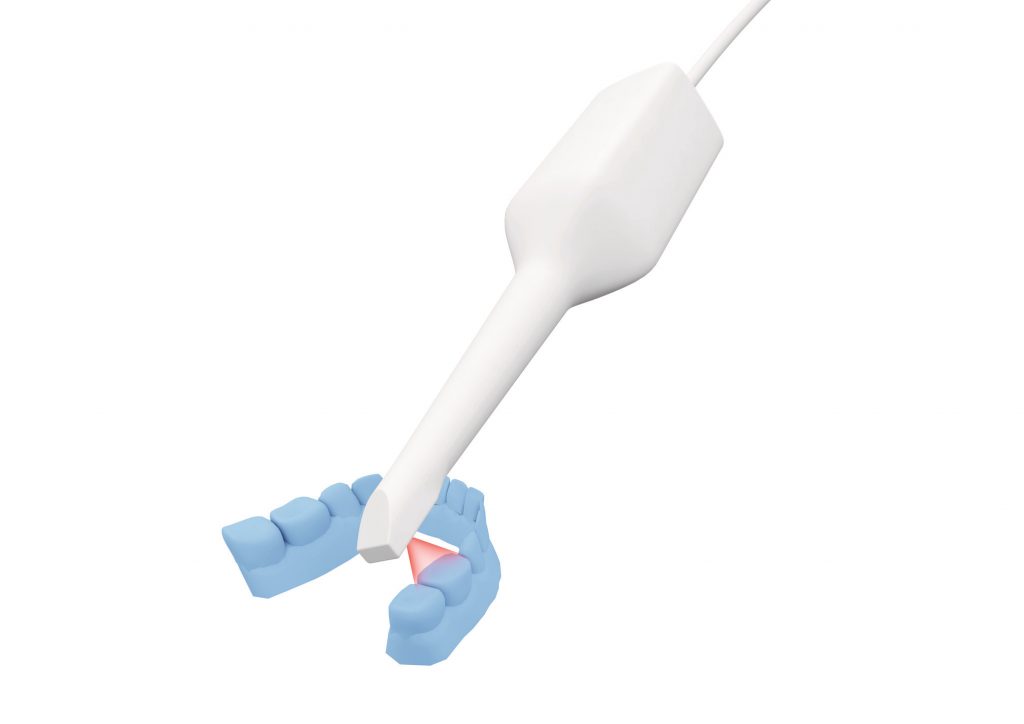 When measuring tooth and jaw geometry, camera systems are increasingly used instead of taking a mold with an impression compound. Several two-dimensional images generate a three-dimensional digital model by using the methods of Photogrammetry. The three-dimensional model is the basis for creating personalized dentures.
Tissue sections
For histological examinations classically microscopes with oculars are used. For a better documentation integrated cameras take screenshots to save the image for a sequential documentation of changes
Imaging processes and procedures are future topics for Life Science applications. By using standardized camera modules with specific strengths, developers may qualify their holistic imaging systems for lab and life science applications
More information to standardized camera modules (catalogue products for industrial applications) can be found at Matrix Vision.