In the last post about the Basics of Automation, we discussed how humans act as a paradigm for automation. Now, let's take a closer look at how objects can be detected, collected and positioned with the help of sensors.
Sensors can detect various materials such as metals, non-metals, solids and liquids, all completely without contact. You can use magnetic fields, light and sound to do this. The type of material you are trying to detect will determine the type of sensor technology that you will use.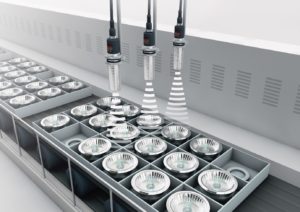 Types of Sensors
Inductive sensors for detecting any metallic object at close range
Capacitive sensors for detecting the presence of level of almost any material and liquid at close range
Photoelectric sensors such as diffuse, retro-reflective or through-beam detect virtually any object over greater distances
Ultrasonic sensors for detecting virtually any object over greater distances
Different Sensors for Different Applications
The different types of sensors used will depend on the type of application. For example, you will use different sensors for metal detection, non-metal detection, magnet detection, and level detection.
Detecting Metals
If a workpiece or similar metallic objects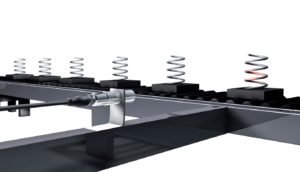 should be detected, then an inductive sensor is the best solution. Inductive sensors easily detect workpiece carriers at close range. If a workpiece is missing it will be reliably detected. Photoelectric sensors detect small objects, for example, steel springs as they are brought in for processing. Thus ensures a correct installation and assists in process continuity. These sensors also stand out with their long ranges.
Detecting Non-Metals
If you are trying to detect non-metal objects, for example, the height of paper stacks,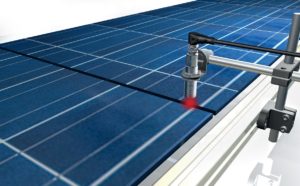 then capacitive sensors are the right choice. They will ensure that the printing process runs smoothly and they prevent transport backups. If you are checking the presence of photovoltaic cells or similar objects as they are brought in for processing, then photoelectic sensors would be the correct choice for the application.
Detecting Magnets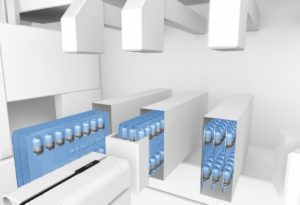 To make sure that blister packs are exactly positioned in boxes or that improperly packaged matches are sorted out, a magnetic field sensor is needed which is integrated into the slot. It detects the opening condition of a gripper, or the position of a pneumatic ejector.
Level Detection
What if you need to detect the level of granulate in containers? Then the solution is to use capacitive sensors. To accomplish this, two sensors are attached in the containers, offset from each other. A signal is generated when the minimum or maximum level is exceeded. This prevents over-filling or the level falling below a set amount. However, if you would like to detect the precise fill height of a tank without contact, then the solution would be to use an ultrasonic sensor.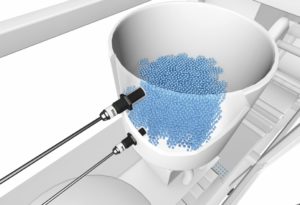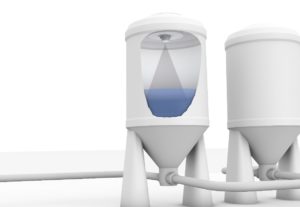 Stay tuned for future posts that will cover the essentials of automation. To learn more about the Basics of Automation in the meantime, visit www.balluff.com