Digitalization in brownfield applications
Meanwhile in nearly all new cars you will find an integrated GPS navigation system. For older cars which have been on the road e.g. for more than 15 years commonly aftermarket GPS systems (with connector for 12V car socket) are used. There is an analogy to digitalization in industrial machines…..
For industrial greenfield applications now many solutions are offered and also realized. Yet as lots of of machines in industrial production have been in use for already more than 10 years, users ask for practical digitalization solutions for these brownfield applications. When having a look at the brands and variants of existing milling centers you will find real diversity. "Digitalization solutions out of the box" for brownfield machine tools therefore need to offer possibilities to "easily" adapt to the machine properties.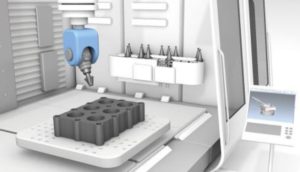 Tool Identification for existing machine tools
When purchasing new milling centers more and more are specified with integrated RFID Tool Identification to increase the OEE of the machine, to achieve optimized tool usage times and to avoid challenges due to incorrect tool data input. Now being aware of the advantages of Tool Identification the users in production long for this solution to be also available for their existing machines on the shop floor. But how to cope with the variety of machine tool types? All these machines have a Human Machine Interface HMI in common. And most of these HMIs are equipped with a keyboard interface, in many cases with a USB connection. A standardized solution to interface with a machine may use this USB connection end emulate manual keyboard entries
Main feature: Tool path compensation
For a CNC machine tool a highly relevant information is the cutter radius. This defines the offset of the tool path to achieve the required workpiece dimensions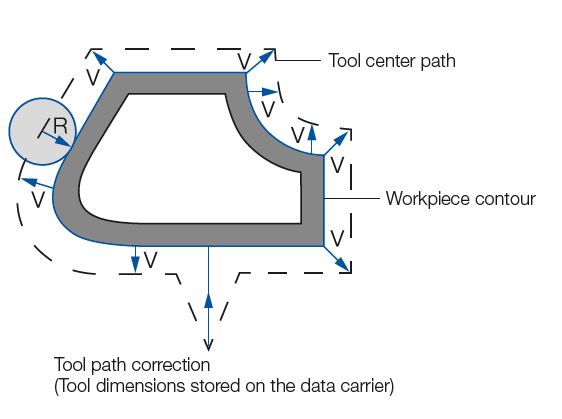 If the data of the tool dimensions would incorrectly be transferred to the machine control the workpiece would have improper dimensions and would be ruined. Furthermore the machine tool spindle might be damaged due to a machine crash if the tool ran into the workpiece at rapid traverse speed….
Additional feature: Monitoring of tool usage time
An easy way to optimize the tool usage time in the trade-off quality vs cost is to define the planned and to monitor the achieved usage times of the cutting tools. Especially for recurring small batch production the monitoring of target and real tool usage times is highly relevant.
RFID in general and Easy Tool ID in particular cover both features of tool identification.
Video for more information:
Link to Product information: